Fashion is an ever-changing parameter that continuously requires women to upgrade their wardrobe in order to keep with the times. Decades ago sarees were the staple clothing for traditional purposes, but today there is an alternative option that has proved that it is a much better option due to the fact that it is more comfortable and much more popular since it appears to be more stylish. The salwar suit is one outfit that has come a long way from its humble state to becoming one of the most in-demand garment's countrywide and has considerably increased the country's wholesale dress material output. This is also due to the factor that new designs have been created that cater exactly to the fashion-conscious crowd. Apart from this, it is easy to wear and available everywhere at an affordable price that is bound to suit all budget classes.
1. Printed cotton suit.
Cotton is the number one fabric worn for the hot summer season, minute spaces that allow air to freely pass through them help to regulate body temperature. Great news is that this material is highly affordable which has just made this style the most demanded among all women. Wash care is a breeze with these garments as they dry fast and have zero chances of dye leaking out as they have a strong absorption power.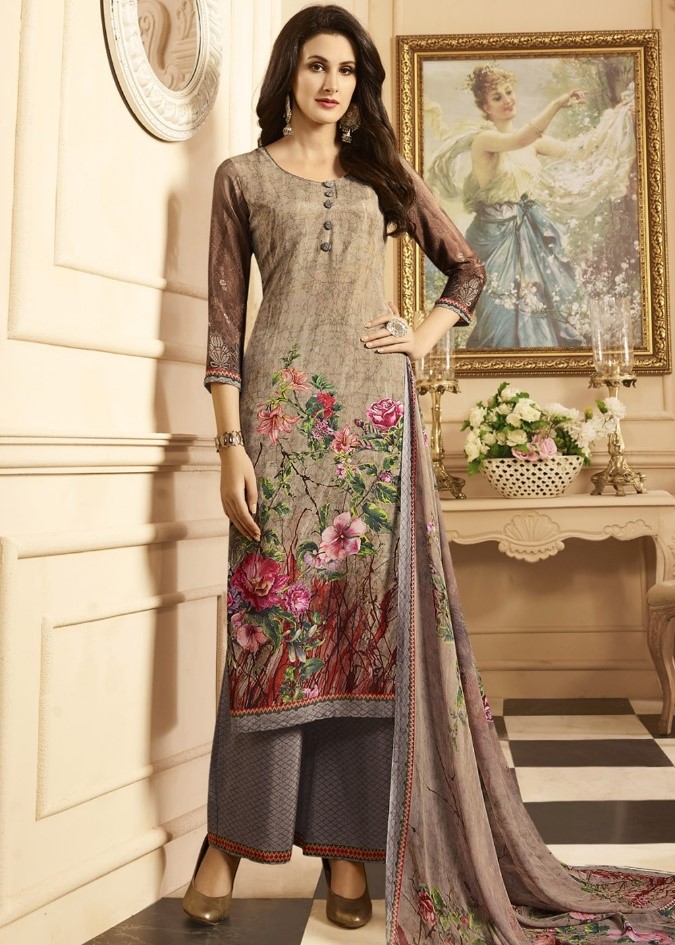 2. Anarkali salwar suits.
Recognized by its floor-length tunic, the Anarkali has a rich background and was actually introduced into or culture in the Mughal empire. Because it is so highly thought of, it is made mostly from the premium material silk and can be seen heavily decorated with embroidery, stonework, and other valued designs.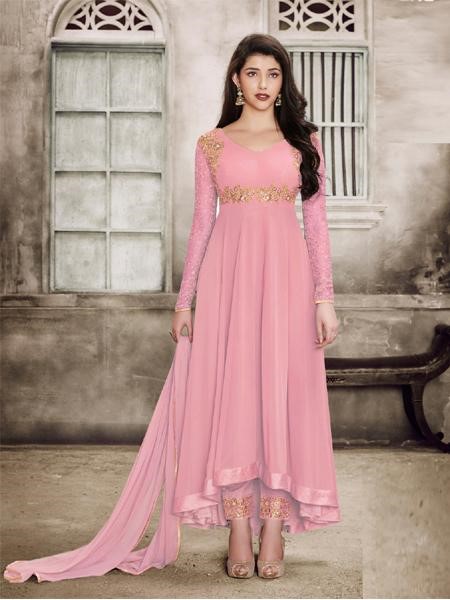 3. Pink salwar suit.
No women's wardrobe is complete until and unless she decides to invest in a full pink-colored salwar suit as it represents girl power to the fullest extent. There is no secret that pink looks good on every woman regardless of her body shape or her age. You can add a color break by getting a dupatta of a different color.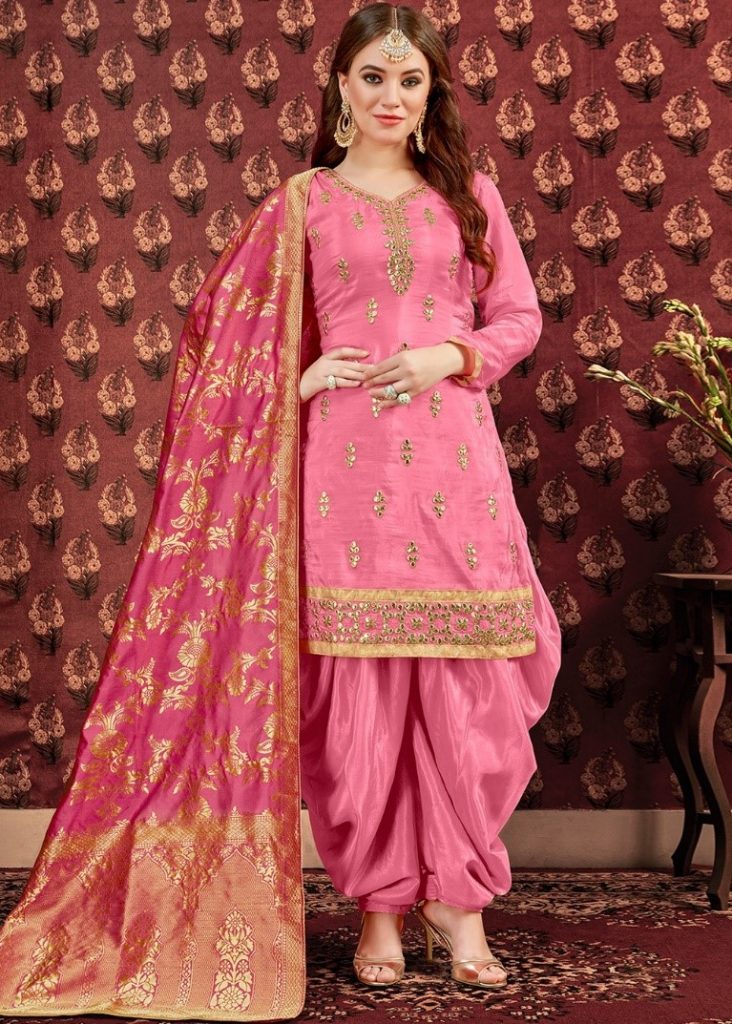 4. Churidar suit.
Churidar suits are designed around the cotton pants that are known to gather at the bottom by the ankle. Usually, they are teamed up with a straight cut salwar tunic that can be decorated with embroidery, beading work, or digital print. They are suitable for women of all ages and body types as it enhances your looks and can be known to hide all your unwanted curves beneath the material.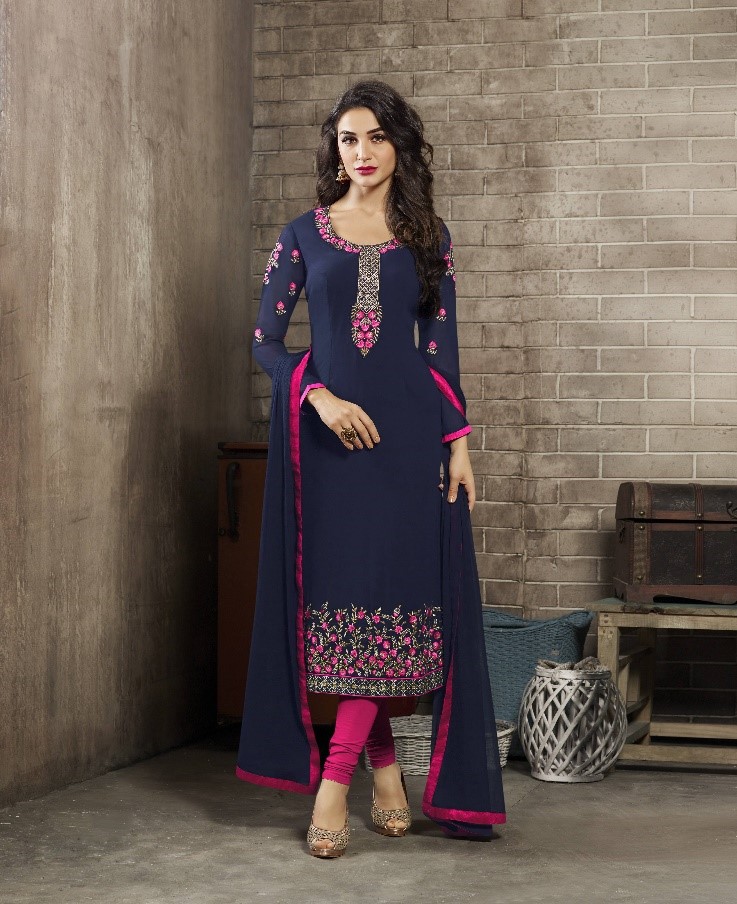 5. Straight-cut salwar suits
If your daily life just involves the basics and there is no need for a highly stylish outfit then go ahead and go with straight-cut salwar suits as they are mainly made from cotton material that is great for keeping cool and comfortable.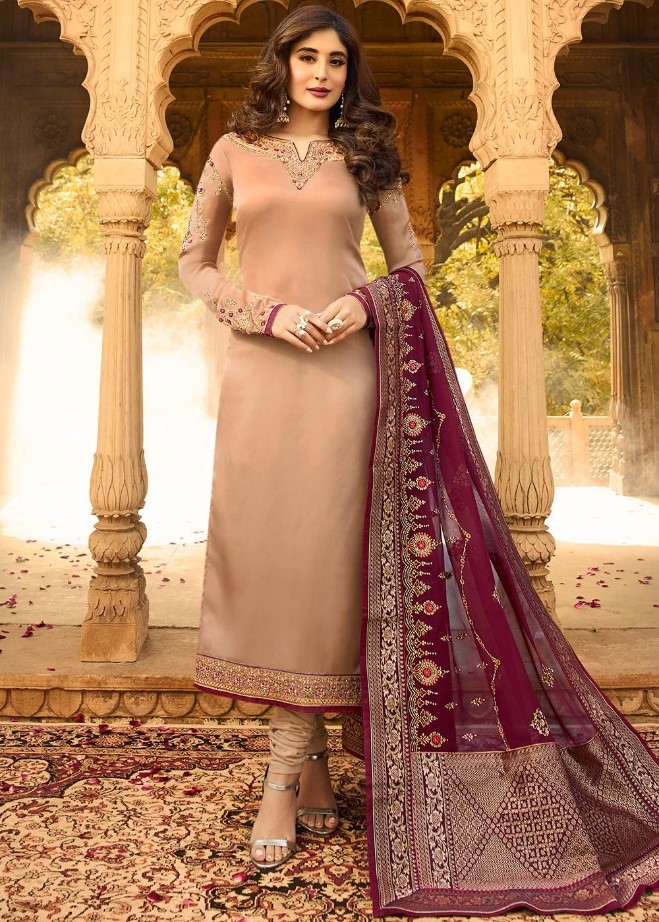 6.Chanderi salwar suit.
Made by the combination of cotton and silk threads, Chanderi salwar suits are an uncommon garment that is made only by skilled techniques derived from the birthplace of the fabric. They are smooth and known to glisten in the light due to the presence of silk material. Gold silk threads are incorporated into the weaving wheel while a simple color of cotton thread is added into it, and the final product is breathtaking!
7. Palazzo salwar suits
Who said that palazzo pants cannot be incorporated into a traditional garment? Well, the truth is that they can easily be incorporated into the garment and create a fresh perspective on the ethnic women's wear sector. These western-influenced garments set a casual and calm tone to the outfit and this is a perfect description of it.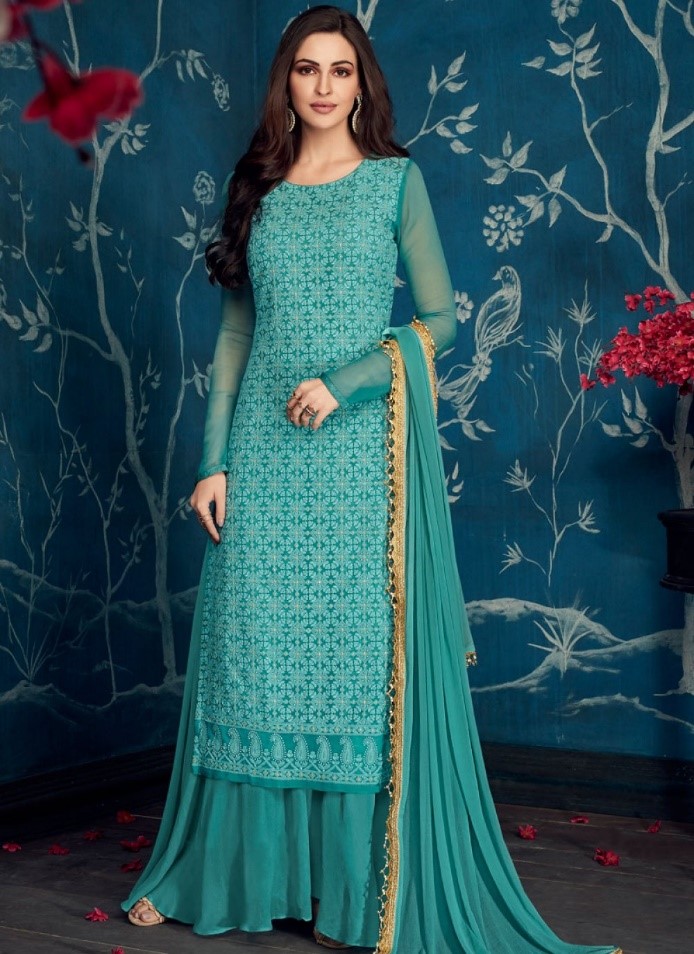 8. Designer salwar suits
Parties are fashionable events that call for excessive decorations and premium materials. Designs like sequins, stonework, and beadwork are all applied to lavish materials such as silk, netting, and georgette. When correctly combined they form a unique outfit that is keen to make heads turn your way as you walk by.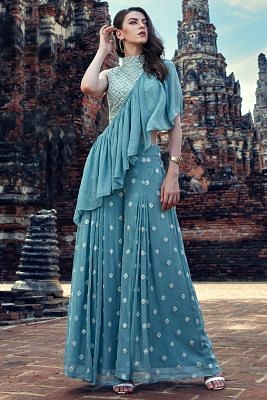 9. Indo-western salwar suits
Young women and girls would probably be happier with an outfit that caters exactly to their style needs which is why the Indo-western style was created in the first point. Having features from both sides, it is a balance between western and Indian cultures.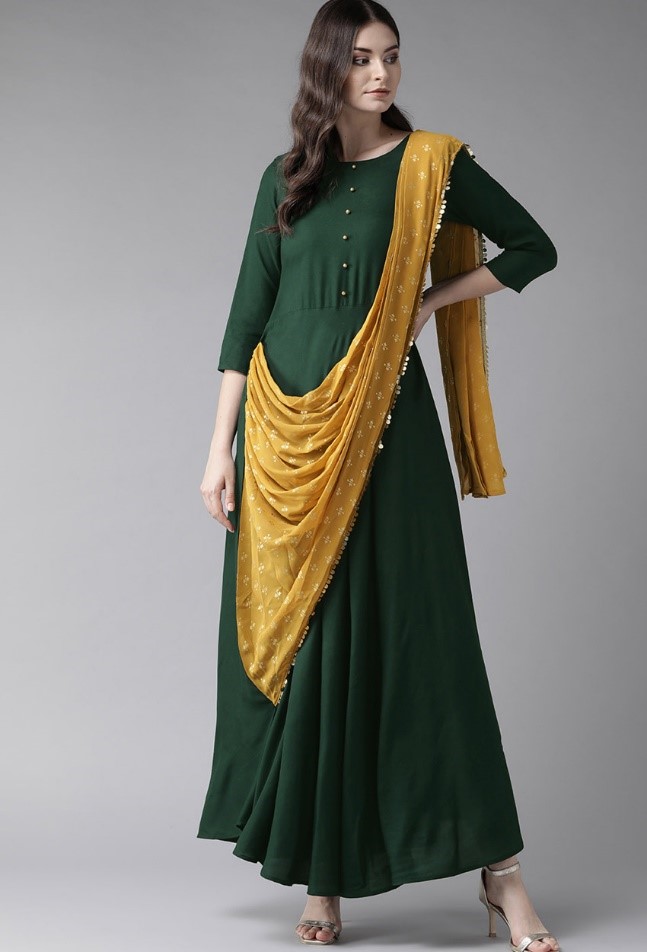 10. Pakistani salwar suits
Pakistani suits were first made in Pakistan the trend has now arrived in India and many women are welcoming it with open arms. Loved for their natural embroidery designs that are sewn in the same color thread as the one of the fabric. The entire surface of the tunic is filled up and looks like an outfit fit for royalty. The tunics are considerably shorter than the ones present on other suits making it even more unique. The decoration of wholesale pakistani suits online is not limited to the top wear and can actually be seen on the pants at the bottom-most region.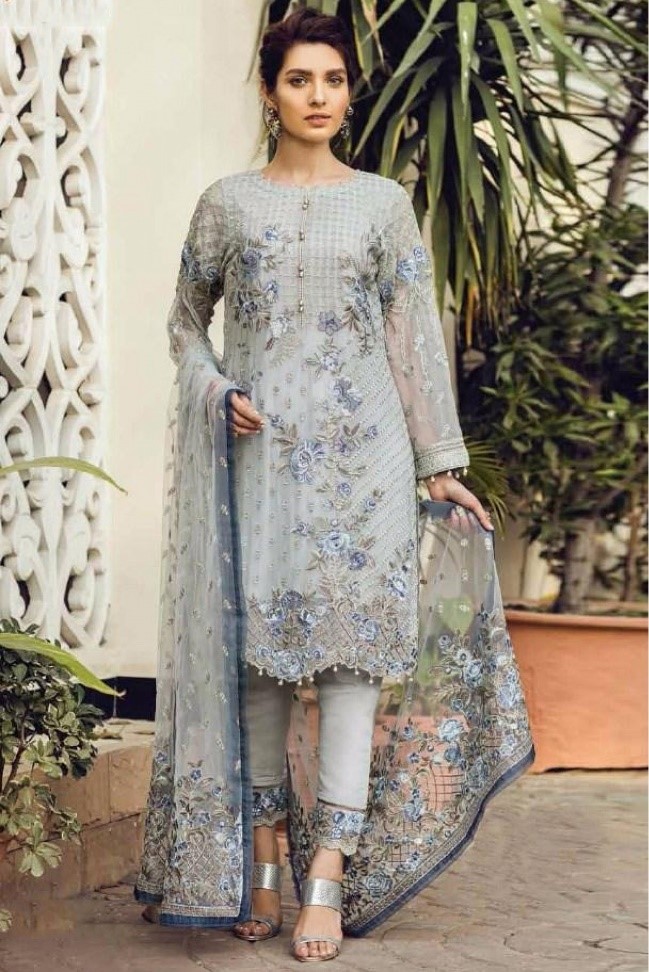 11. Sharara salwar suits.
Sharara suits are an older set of clothing that naturally sits in the category of women's party wear and can easily make its wearer look stylish and presentable no matter what type of setting it is. They are known for their bell-bottom trousers that are inspired by the olden day trend which still happens to be a fashionable trend even today.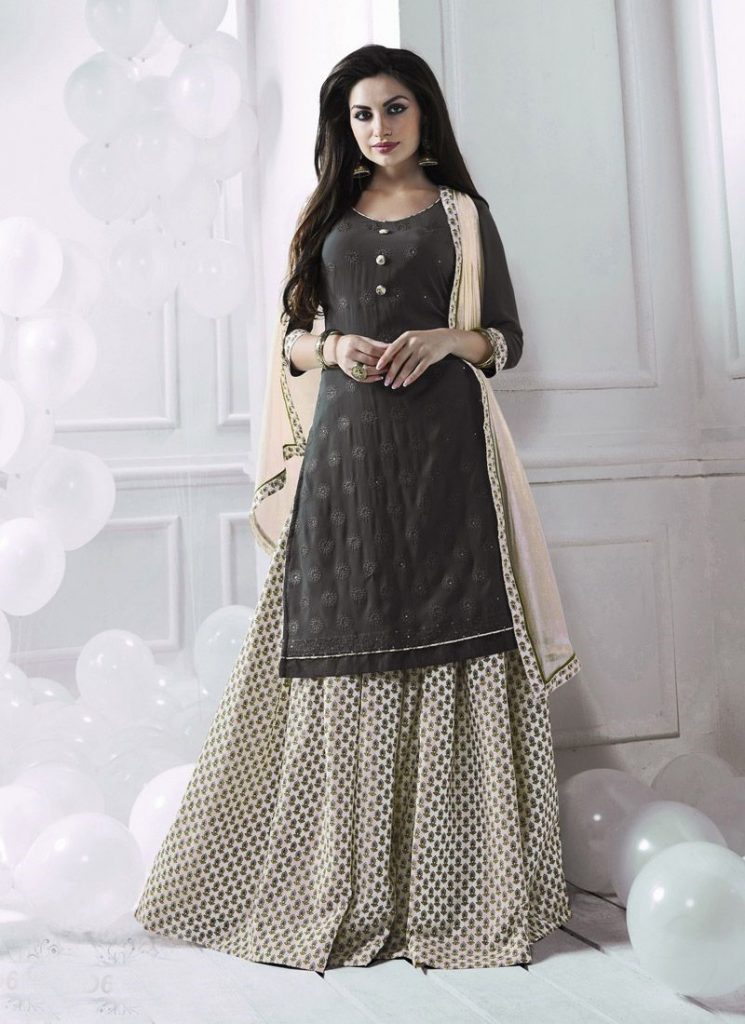 12. Frock-style salwar suits.
Frock style is one that gives the impression of a frock because of the use of a flare and pleats which give it a dress-like appearance, pastel colors will make them look even better especially suited for daytime events that are held outdoors. Color combinations play a vital role in beautifying the overall look.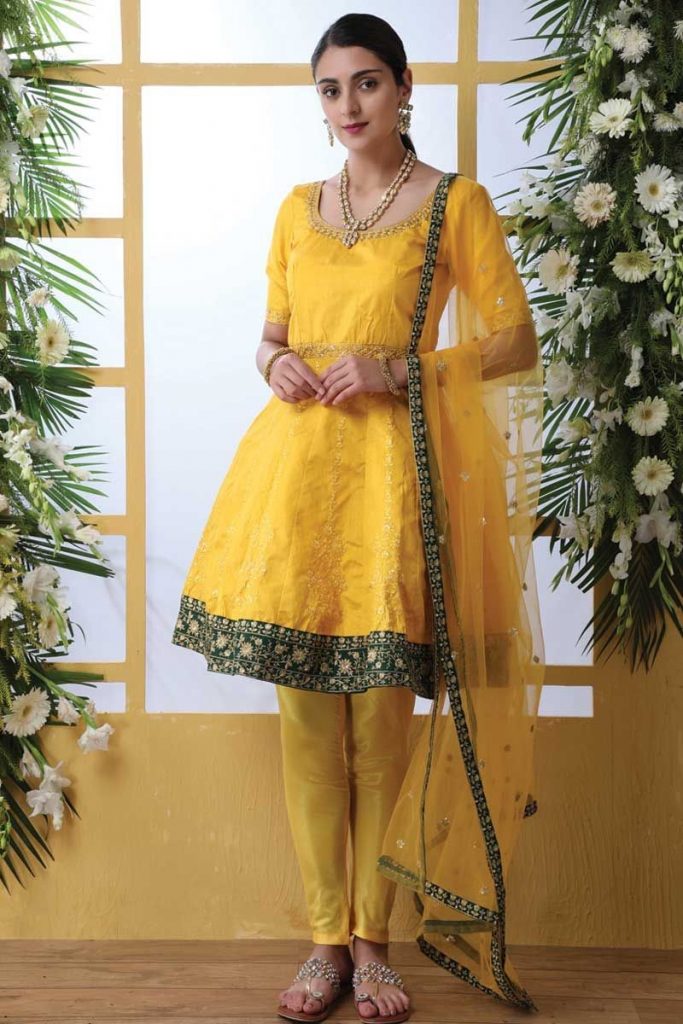 13. A-line salwar suits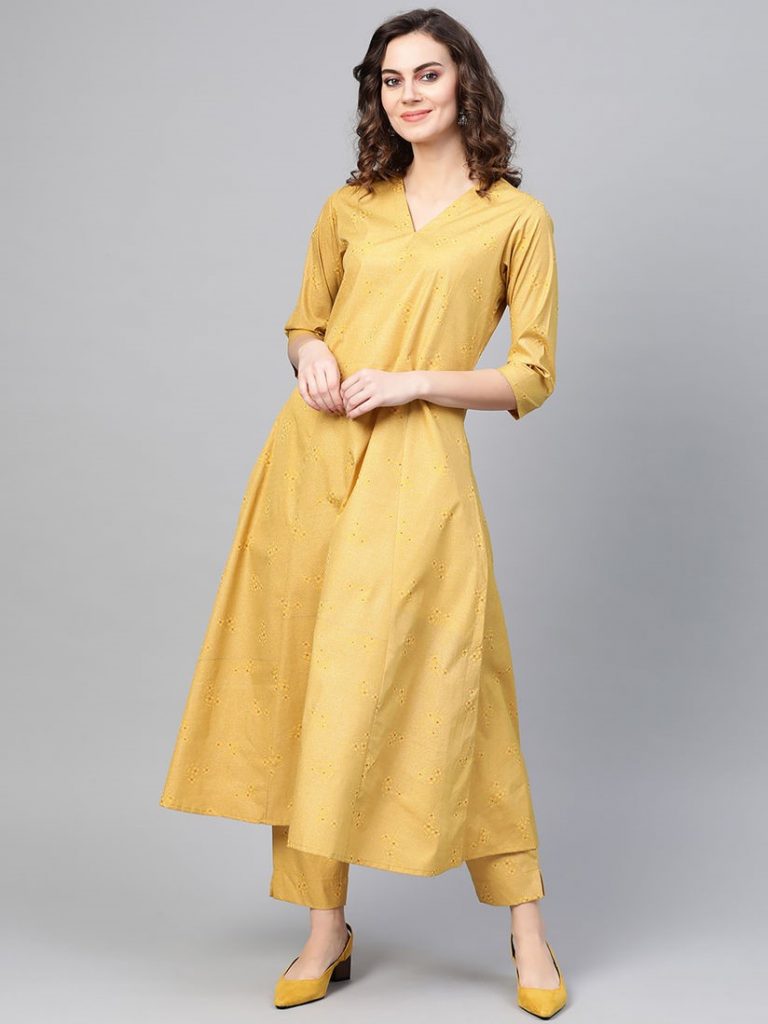 Characterized by their realistic shapes, they are flared out from the waist but have a slim and narrow top half, making it a prime selection by women who wish to hide their curves. They can be made from a range of fabrics including cotton, georgette, and even silk material. Next time you have an event to attend make sure you consider this style of the suit as it is styled for any occasion, whether you want style or comfort both are here in this outfit.