We know that accent chair ranges in style as side chairs you can add to your home decor. From its name 'accent,' these chairs are ideal to enhance the decoration of your room. It can add a dramatic atmosphere and visual interest to your place.
It can also emphasize what personality you had depending on what style or color you will choose for your chairs. You can use bold patterns that can blend or extend to the color scheme of the room. It doesn't match the color of the room; instead, complimenting it using the chair.
How to choose?
In choosing accent chairs, you must consider selecting the perfect chair for your home decor. Since it's the primary use of this chair is to accent and emphasize, you must choose the right color or pattern that can blend into your room well. Here are some things that you may consider if you are planning to buy one:
1. Use
You should ask yourself what the primary use of accent chairs is. As mentioned above, colors and patterns must blend nicely into your room. You must also know what the chair is intended for. There are chairs for the living room, kitchen room, and bedroom, and you must not mix them in one place, or it won't emphasize its use.
2. Space
You should consider the space of your room as well. It will look bad if you are going to put a massive chair in a secluded place. Overpowering furniture won't bring beauty to your room, but it will look weird or ugly instead. So it is essential to know if how much space is available to your house to place the chair.
Where to place?
In placing accent chairs, you must find a space where you can place your chair. That space should be a perfect place for your chair to accent the decoration of the room. Some areas are inappropriate for the chair, and they don't change nor emphasize the surrounding at all. That is why you must know where to place these chairs.
1. Dining room
The dining room is a place where you can expect a lot of chairs. This area is a tricky part since being mindful of putting the chair that can surely beautify and complement the room. In that case, you can either place it near to a cabinet or far from the main table. You can also set it in the center or at the corner that can emphasize the room.
2. Living room
Aside from the dining room, you can also add accent chairs in the living room. Knowing that this room is where the visitors usually sit, having accent chairs would add to the atmosphere or the design of your room. To place the chair, you can put it near the couch or the floor lamp. In this area, adding one or two chairs would be enough to emphasize the beauty of your room.
3. Bedroom
The bedroom is a room wherein you can style up based on your personality or taste. Adding a chair would add more style to your room as it complements the motif. To place the chair, you can put it near the bed or close to the table. You can also put it at the corner of your room or close to the door.
4. Office / Reading room
If you have a reading or office room at your home, using or adding accent chairs would be nice to style it up. Offices usually use them to add more vibe and atmosphere inside the room, depending on what style can fit the motif of the room. You can also use this chair if you have a reading room at your home. There are reading rooms into cozy vibes, so putting this chair can emphasize the type of vibes or atmosphere you want.
Types
Now that you know how to use place the chairs, it's time for you to see and to choose a perfect chair for your home decoration. Here are the following accent chairs that you may buy:
Arm Chair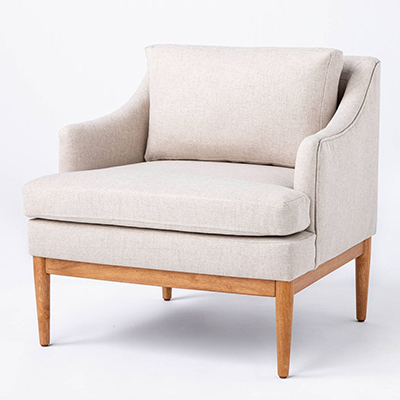 This type of accent chair is one of the famous chairs that you can see in most households. It has a comfortable seat and is typically made of an upholstered material. From its name, 'armchair,' you can comfortably place your arms on its sides since this is the chair's purpose.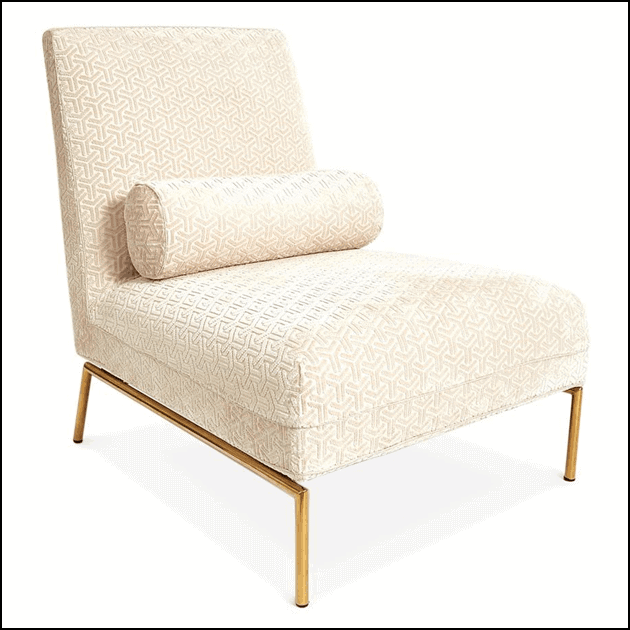 Unlike the armchair, this accent chair doesn't have a side that can support your arm, but it can provide an extra seat that won't take so much space. It has a streamlined design and a sleek. Color scheming is not a problem with this chair since it can blend nicely into your room.
It is one of the most versatile pieces created as furniture because of its petite style and slim chair type. The side accent chairhas no arm, but it has a solid frame and an upholstered top. It can fit in a narrow place and perfect to sit on while watching or reading. This chair is not only for the side, but you can also use it for the dining room table since it also has a round straight design like the other chairs.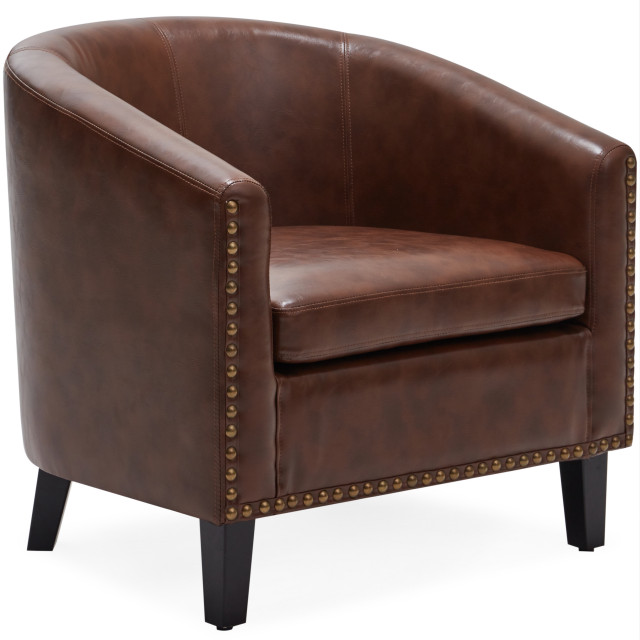 This is a round type of accent chair in which it almost looks like a barrel. It has a high back and elevated straight arms, and the front area is cut out to sit on. Despite its style, it is comfortable to sit on since it is made from upholstery and padding. That is why it is great to relax with this chair. If your room is more on natural motifs, you can choose this barrel chair since it can emphasize or accent the room's naturalness.
If you want to find or buy this type of chair, some shops offer different chairs, including the accent one. If you already had a chair but are planning to change its style or pattern, fabric shops like Yorkshire Fabric Shop usually offer fabric that can style up your chair, especially if you will use it to accent your room.
Conclusion
Adding furniture to your home is nice to do since it can style up your place and add beautification to it. Furniture like accent chair is one of the examples of it. Having one can help to emphasize the vibe more and can add life to your place.